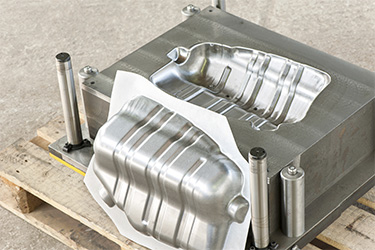 In the world of protective coatings, time is often of the essence. That's why Coating Solutions in Hugo, MN, is proud to stand out with industry-leading turn-around times that prioritize both speed and quality. In this blog post, we're excited to unveil our approach to efficient coating services and how it benefits our clients.
At Coating Solutions, we understand that businesses have timelines to meet and operations to run. Our industry-leading turn-around times are designed to address critical needs without compromising on the quality of our coatings. Whether it's a tight production schedule or urgent maintenance requirements, we're committed to delivering results when you need them most.
Efficiency without compromise: Our industry-leading turn-around times don't come at the cost of quality. We believe that efficiency should never overshadow excellence. Our experienced team employs streamlined processes and state-of-the-art technology to ensure that each coating is applied with precision and care, meeting the highest standards.
Collaboration and communication: Achieving industry-leading turn-around times involves effective collaboration and clear communication. Our team works closely with clients to understand their needs, timeline, and expectations. This collaborative approach allows us to strategize and execute projects efficiently, ensuring that deadlines are met and clients are satisfied.
Minimizing downtime, maximizing results: One of the key benefits of our industry-leading turn-around times is the reduction of downtime. Coating Solutions' swift services help businesses minimize operational disruptions, allowing them to resume their activities with minimal delay. Whether it's a factory floor or a construction site, our efficient approach ensures that projects stay on track.
Custom solutions, swift execution: While we're known for our industry-leading turn-around times, we also recognize that every project is unique. Our team tailors solutions to suit specific requirements, ensuring that even the most complex projects are executed efficiently. Our commitment to customization allows us to maintain our high standards while meeting diverse client needs.
Choose Coating Solutions for timely excellence: When you choose Coating Solutions, you're choosing an approach that values your time and the quality of our work. Our industry-leading turn-around times are a testament to our commitment to delivering timely excellence without compromise. Experience the benefits of efficient coating services that accelerate your projects and operations.
Ready to experience the Coating Solutions difference? Contact us today to learn more about our industry-leading turn-around times and how we can help you achieve your coating goals in Hugo, MN, and beyond.