Coating Solutions, A Certified Women-Owned Business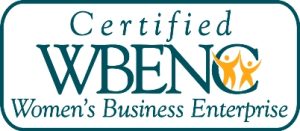 The historic plight to recognize the achievements of women was sparked by a quaint Women's Day observance in New York City on February 28, 1909. Nearly 78 years later in 1987, March was formally declared Women's History Month to honor women's contributions to American history. With 1.1 million businesses owned by women in the U.S., it's safe to say you've most likely shopped or know of a small business owned by a woman. You may be a business owner yourself. Women entrepreneurs, especially women of color and women from under-served communities, face challenges as small business owners. Part of supporting women's empowerment means becoming educated about the companies you make purchases from, and consciously deciding to support more women-owned businesses. With today's vast options for purchasing decisions, the concept of "voting with your dollar" is increasingly important.
At the beginning of the year, there were just over 12 million women-owned businesses in the United States. These companies provided more than 9 million jobs and generated almost $2 trillion in revenue. However, the end of the year could look very different. According to the US Chamber of Commerce, small women-owned businesses have been hit especially hard since the pandemic began. In fact, 90% of women- and minority-owned companies were denied PPP loans to assist them financially during the pandemic. The optimism that these female entrepreneurs had for the future has plummeted, and with good reason. Between February and April 2020, the number of active US business owners dropped by 22%. Women-owned businesses accounted for 25% of those losses. We don't know how next year will look, but you can do your part to support the businesses you love and keep them thriving for years to come.
Here are a few other ideas to help you take your support of women-owned businesses even further:
● Become a Mentor: As a mentor, you can help other women fulfill their dreams of beginning their own small businesses.
● Advocate for Women in Business: By sharing positive facts and success stories, whether it be online or by word of mouth, you can encourage and empower other younger women to fulfill their goals of owning a business.
● Network with other Women: Even if you don't have plans to start your own business, being able to create meaningful connections with other women helps others in ways you might not have been able to before.
● Support a Cause: Invest and donate to organizations that help underprivileged women start their own businesses. There are many nonprofits that you can investigate to find ways to help other women be successful, whether it be through education or providing start-up funds to get things going.
Certified National Women's Business Enterprise
Coating Solutions, Inc., is proud to say that we are a women owned and operated business. We have been recognized by the Women's Business Enterprise National Council since 2007. As two women, it's not easy breaking into an industry such as this. We knew we had to be extra good at what we do, and that mindsight still shows in the results of our products. And because of those attributes, we have stuck around, providing high quality Teflon® and fluoropolymer coatings since 1995. When you choose Coating Solutions, you aren't just choosing a woman owned business, you are choosing the absolute best quality coating company around! For more information about our women owned coating business, give us a call today. Contact Coating Solutions today at (651) 762-5700 or send us an email at sales@coatingsolutions.com to learn more.