Coating Rollers with Teflon®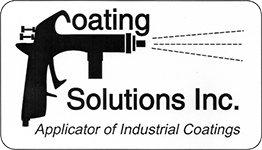 Teflon® coating is ideal for use in the food processing industry. It can improve the overall efficiency and ease of use when used for any number of parts of food processing machines, including dough rollers.
Benefits of Teflon® Coating for the Food Industry
We have all had the experience in our own kitchen of trying to roll dough without using enough flour on our rolling pin. The dough sticks to the rolling pin, making the process more difficult and tedious. This can happen in the food processing industry as well.
One of the many beneficial properties of Teflon® coating is its non-stick quality. Coating your rollers, blades, pans, hoppers and other food processing parts can ensure that sticky sugar and wet flour will not stick. Coating these items can dramatically improve efficiency and will keep your production line moving. Teflon® coating can also protect your food processing parts so that they will be in good working order for longer than unprotected parts.
Professional Coating Application Company
Coating Solutions a local coating application company that specializes in coating all types of parts and equipment in the food processing industry with Chemours® Teflon® and fluoropolymer industrial coatings. Our team has been in the business for more than twenty years and understand that you have many choices when it comes to choosing a coating application company. Coating Solution focuses on providing excellent, responsive customer service, fast turnaround time and a low minimum lot charge. We will work with you to understand your unique needs and work to meet them. If you have questions about the best coating for your equipment, we can help you make the best choice. If you are concerned about the length of time you will be out of production while your equipment is coated, we will rush your order. We function like a small business and will do all that we can to be sure that your specific needs are met.
Chemours® Teflon® and fluoropolymer industrial coatings are critical to the food processing industry, particularly on parts like rollers. Coating Solutions can coat any and all food processing parts as long as they can withstand high cure temperatures. We will do this for you quickly and always at a competitive price. For more information about the coating application process or to speak with a member of our team, call Coating Solutions today at 651-762-5700. We would love to work with you!