Coating Application For Food Industry Equipment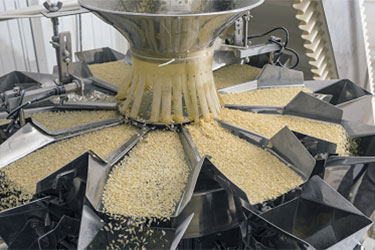 Before the peak of restaurant season (spring and summer for most areas), now is a great time to consider adding professional coating to your parts and equipment for optimal function when you need it. Coating Solutions offers high quality application of Chemours® Teflon® and fluoropolymer industrial coatings. We partner with many in the food processing and restaurant industry each year to help keep your equipment clean and working well. Our Chemours® Teflon® and fluoropolymer industrial coatings can help keep sugar from sticking to equipment and creating a buildup that can be nearly impossible to remove.
Protect Your Parts And Equipment With Chemours® Teflon® And Fluoropolymer Industrial Coatings
Coating Solutions has experience coating all types of equipment used in the food industry including waffle irons, bread pans, mixers, beaters, dough rollers, blades and hoppers. You will save time (and money) when you have these items professionally coated so that cleaning becomes so much easier and more efficient. We can match your equipment with the best possible coating material so that it protects appropriately and will withstand the frequency of use. We understand that many pieces of equipment used in the food industry need to be able to withstand very high temperatures so we can make a recommendation based on your unique needs.
The best part of partnering with Coating Solutions is that you can count on us to process your coating application project quickly. We realize that you cannot afford to be without your equipment for long periods of time – so we will talk to you about your timeline and make a plan for getting your equipment coating and back to you ASAP. We offer fast shipping and the lowest minimum lot charge in the business, so you never have to worry about paying more to only coat a few of your items at a time. As a small business ourselves, we take special care to work with you, meet your needs and exceed your expectations so that you will come to us for all of your Chemours® Teflon® and fluoropolymer industrial coating needs.
Professional Coating Application Company In MN
There may never be a perfect time to send off your equipment for coating application, but now may be a good time as you gear up for an increase in business during the spring and summer months. Let Coating Solutions help you get your business ready for a successful season. For more information about our Chemours® Teflon® and fluoropolymer industrial coating application process or how it might work for your business, give us a call at 651-762-5700.