Coating Application during COVID-19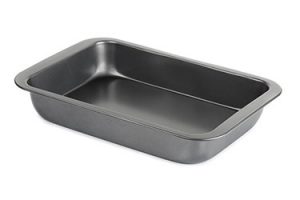 2020 has been a year like no other. As we monitor the spread of COVID-19 across the country, many of our local businesses have slowed down as the economy has also been impacted. While this is a difficult and uncertain time, it can also be a good time to look at your processes and equipment and determine if there are ways to invest now for a great profit later. It normally may be difficult to pull your parts and equipment out of production to add Teflon® and fluoropolymer coating, but you can take advantage of this slower time for this important upgrade. Teflon® and fluoropolymer coating does not cost much but can protect your parts and equipment and ensure that they last for many years to come.
Teflon® and Fluoropolymer Coating Application
Coating Solutions is a local company, based in Hugo, MN, applying Teflon® and fluoropolymer coating for companies all over the country. As a local business ourselves, we understand the stress of the past several months. We are looking ahead and putting one foot forward, focusing on serving our customers. We offer a wide variety of different types of Teflon® and fluoropolymer coatings including Teflon® PTFE, Teflon® FEP, Teflon® PFA, Teflon® S, Xylan® XLR and a special blend of Chemours® PTFE, PFA, and FEP. Our team can help determine what type of coating is best for your parts and equipment, depending on necessary function and your budget.
Types of Coating Offered
In addition to offering a wide variety of different types of Teflon® and fluoropolymer coating, Coating Solutions also works hard to ensure that the experience of our clients is excellent. We offer fast turnaround time so that you minimize the time out of production and a low minimum lot charge, which means that you will not pay more to have 1 single piece coated than you will to have 100 pieces. The price per piece is always the same! We also rush ship your equipment back to you after it has been coated so that you can get it back into production ASAP.
Coating Services Company
Now is a great time to consider having your parts and equipment professionally coated. The team at Coating Solutions is highly professional, competent and responsive to your needs. We strive to provide the best customer service in the industry. For more information about Teflon® and fluoropolymer coating applications, or to speak with one of our staff members, call 651-762-5700.