Coating Application Company With Low Minimum Lot Charge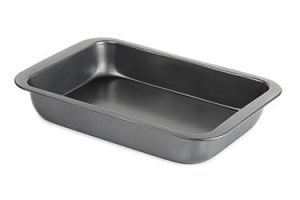 As a family-owned business, we understand the needs and demands of industrial companies both big and small. The supply and demand of it all can fluctuate greatly depending on a variety of factors and it can be difficult to tell what you need until you need it. Even in that moment, it may be a need you all of a sudden need right away. At Coating Solutions, we have a vested interest in your success. Since 1995, our family-owned business has been working with all different types of industrial companies, providing quality Teflon® and fluoropolymer coatings for many years. Through the past 26 years, we have managed to place our focus on serving our clientele in the best ways we can. One of the many ways we do this is by allowing low minimum lot charge coatings.
Our Teflon® And Fluoropolymer Coating Process
While we won't get down into the nitty gritty of the process today, there is a lot to be said about our process. Every job we do is done meticulously and with careful thought. From the preparation of each material coated to manually spraying each and every product to ensure perfection, we do a lot at Coating Solutions to make our customers happy. Each time we receive an order, we are asking ourselves what is the best for our customer. This means considerations as to which type of coating should be used, how long does it need to cure, how much will they need and how fast will they need it back. All in all, the process of Teflon® and fluoropolymer coatings can be both arduous and extensive. That being said, a low minimum lot charge, while not placing a ton of convenience on us, can be a tremendous benefit for our customers. We are proud to say that even with a low minimum lot charge and fast turnaround times, our Teflon® and fluoropolymer coating process remains the same high-quality standard that any other coating job would entail.
Understanding The Demands
At Coating Solutions, we are most certainly included in the supply and demand chain. However, in our family-owned business, we have the ability to be more flexible and responsive to the needs of our customers. So, to help balance the obscene fluctuations of the industrial market, we offer our customers a low minimum lot charge. Afterall, why should anyone spend more than they have to just to get an order filled? We are proud to offer our customers a low minimum lot charge so that they can get their order completed and get back to business.
If you are an industrial company looking for a low minimum lot charge coating company, look no further than Coating Solutions, where quality is guaranteed. For more information about our services, give us a call today at (651) 762-5700 or send us an email at sales@coatingsolutions.com.