Choosing The Right Fluoropolymer For Your Applications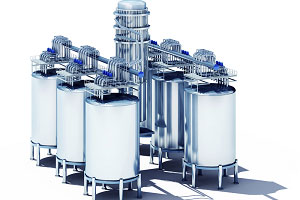 When machine owners/operators search for fluoropolymers to solve their problems, many immediately think of Teflon™. But before selecting the ideal coating solution, there are several factors that must be considered: Each coating has unique properties and can be applied to a range of parts, sizes, and configurations without compromising nonstick qualities. But did you know Teflon offers over 150 distinct systems and four fluoropolymer chemistries? To ensure you select the ideal fluoropolymer coating for your application, be sure to factor in these factors:
Functionality: How your coating performs is the first and most important question you should consider. Consider whether you want nonstick properties, a low coefficient for friction, abrasion resistance, corrosion resistance or chemical resistance in your fluoropolymer. Furthermore, keep in mind the intended use of the product; for instance, FDA regulations regarding medical devices or degradation standards need to be met.
Environment: Fluoropolymers can be used in extreme temperatures such as oil rigs and clean rooms/surgeries. Knowing the temperature ranges to which your coatings will be exposed allows you to quickly eliminate unnecessary types of coatings. Each formula has a distinct melting point; thus, coatings able to withstand higher temperatures will prove more durable over time.
Part shape: When selecting a coating, the thickness should be taken into account as each formula differs. Some fluoropolymers might be too thick if your application requires extreme curvature, bends, or grooves.
Cost factors: The final cost of a project depends on several variables. A budget-conscious approach might be to forgo coatings altogether; while they're similar in cost, thicker applications may be needed to cover the same area.
End-use environment: In addition to understanding the mechanics of use when selecting a coating, it is equally important to identify the end-use environment and the type of contact to ensure performance goals are met.
Get Advice From The Professionals!
Fluoropolymer coating can offer numerous advantages to your products. Coating Solutions has competitive prices, fast turnaround times and high-quality products at their disposal; they will assist you in selecting the ideal choice for your application. For assistance or to request a quote, call (888) 390-8033 or email sales@coatingsolutions.com today!