Chemours® Teflon® Coatings for Food Processing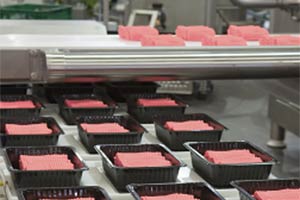 At Coating Solutions, we want the best for our customers. We work diligently to ensure that every coating we perform is done at 100% satisfaction. This is why we utilize Chemours® Teflon® coatings for many of our food processing companies looking to improve their production line. Between sticky sugar, wet flour and high temperatures, many different food processing companies depend on quality and long-lasting coating to keep their production at an optimal level. There are so many benefits to utilizing Chemours® Teflon® coatings that make our coating company an easy decision.
Coatings For All Types Commercial Processing Equipment
No matter what is on your production line, it's likely it could benefit from Chemours® Teflon® coatings. Oftentimes processing equipment requires some type of liquid lubricant to keep it off of your machinery. Liquid lubricants will undoubtedly alter the desired outcome of your food and should obviously not be used as an option. At Coating Solutions, we utilize Chemours® Teflon® coatings that provide a dry lubricant effect. Working as a dry lubricant, your sticky food will easily keep moving along production lines and be much less likely to kink up your system.
Temperature Resistance of Teflon®
The ability of our Chemours® Teflon® coatings to resist heat is remarkable. With many different Chemours® Teflon® options, we make both freezing and heating a feasible option for any food processing or commercial baking industry. This allows for even, nonstick cooking that can continue right along the production line.
Enhanced Abrasion Resistance After Coating Process
In any food processing company, a production line requires machinery to move. Even if no food ingredients are present in some machinery areas, Chemours® Teflon® coatings should still be applied. These coatings aid in preventing friction and decreasing the pressure of these parts rubbing against each other. Not only does this help keep production and flow going, it saves on cleaning, servicing and replacing.
At Coating Solutions, we are completely aware that we aren't the only ones selling Chemours® Teflon® coatings. However, it is safe to say that we are certainly the most well utilized. Coating Solutions offers the lowest minimum lot charge in the industry. No need for a large, buly order unless you are going to use it. We are there for our customers for both small and large jobs. Additionally, we provide the fastest turnaround times in the country. Our turnaround is typically 3-5 days. However, when you need it quickly, we offer 24-hour rushes. Lastly, the quality you get with Coating Solutions is impeccable. We have been in business for over 25 years for a reason. The quality and customer service continues to show our dedication to our customers. For more information about Chemours® Teflon® coating for food processing companies, give us a call today. Contact Coating Solutions today at (651) 762-5700