Benefits of Teflon Coatings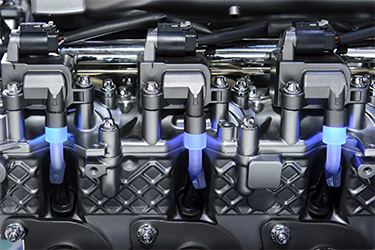 In addition to offering a layer of protection and extending the life of your parts and equipment, Chemours® Teflon® and fluoropolymer industrial coating offers many important benefits when it comes to function. Coating Solutions specializes in coating application for all types of equipment and parts and can answer any questions that you may have about types of coating, coating function and the coating application process.
The Teflon® coating benefits include:
Nonstick: When you think of Teflon®, you likely think of one of your favorite frying pans. Teflon® gives an item a nonstick property, meaning that food and liquids cannot stick to the surface that you coat. This makes cleaning the equipment and parts much easier and keeps your equipment functioning its best for longer.
Nonwetting: In addition to the nonstick property, Teflon® coating also has nonwetting properties that allow water to bead up on the items, rather than spread freely across them.  This also makes equipment easy to clean.
Temperature Resistance: Adding Teflon® coating also gives the item that you coat temperature resistance, allowing it to be used in the food industry, lighting industry and the packaging industry.
Low Coefficient of Friction: This benefit allows an industry to use an item as a dry lubricant, preventing metal on metal friction, which is especially useful in the automotive houseware and hardware industry.
Chemical Resistance and Abrasion Resistance: Teflon® coating is resistant to chemicals and decreases the friction created by parts rubbing against each other. These benefits extend the life of the part and make it easier to clean.
Leading Coating Application Company
Coating Solutions has been in the Teflon® and fluoropolymer industrial coating business for more than twenty years. We are a family owned business and are fully committed to providing high quality coating application and a positive experience for our customers. We realize that you have many choices when it comes to coating application companies, so we work hard to set ourselves apart from the competition. We offer the lowest minimum lot charge in the business, meaning you do not pay more whether you have 1 piece of equipment coated or 100. We also understand that you cannot afford to be without your equipment for an extensive period of time, so we work quickly to get it back to you, offering expedited shipping as well. Finally, we know the coating business well and can also help you choose the best possible coating for your needs. For more information about the benefits of Teflon® and fluoropolymer industrial coating, call our team at (651) 762-5700.