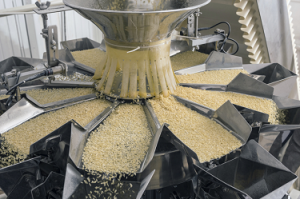 It's almost impossible not to know what Teflon® is. If you've driven a vehicle around, it's likely you've used Teflon®. If you've ever cooked with your grandma, it's likely you have eaten food made from her infamous Teflon® frying pan. At Coating Solutions, Inc., we can do some miraculous things with Teflon®. From aerospace dynamics to scissors and garden shears, Teflon® coatings are perfect for a variety of items and industries. The benefits of Teflon® coatings are endless. At Coating Solutions, Inc., we provide Teflon® coatings, no matter what your industry type may be, so that you too can receive the many benefits of Teflon®. Here is a small portion of all that our Teflon® coatings have to offer.
The Nonstick Property
Teflon® is the perfect solution for many food industries and other areas of production that deal with products that can easily stick together or bind to one another. For example, coating your industrial waffle maker with Teflon® will prevent any of that batter from clinging to those tiny holes. Another great example is creating engine molds for the aerospace industry. Having Teflon® coating molds allows your product to bind where it should and then make a clean escape from the mold.
Temperature Stability
No matter what industry you may be in, temperature stability and resistance likely plays an important role. Especially in the car industry, certain products must be able to resist temperature extremes to function properly. Teflon® coatings are known for being temperature resistant to both heat and cold.
Friction Reduction
Especially true for any industry dealing with machinery, rubbing metal parts will wear down without proper coating. Teflon® coating is like a dry lubricant, allowing parts to easily touch without creating an enormous friction problem. The same could be said for many different industries, from hardware to automotive.
Water Resistant Property
Whether we are dealing with water or another type of liquid, you can rest assured that your Teflon® coating will be resistant. Its non-wetting feature allows liquid to bead up and wipe right off of the surface, making for an easier clean up and less hassle overall.
While all of these benefits are greatly useful to a variety of industries, they are quite pointless without a company who will provide the Teflon® coating with quality, professional techniques. At Coating Solutions, Inc., we have been applying Teflon® coatings to all different types of industrial products since 1995. We are honest, reliable and offer the fastest turn-around time and the lowest minimum lot charge in the industry. Delivering anywhere in the US, Coating Solutions, Inc., is the right choice for anyone looking for quality Teflon® coatings. For more information, call us today at 651-762-5700.