Benefits Of Fluoropolymer Application In Industrial Laundry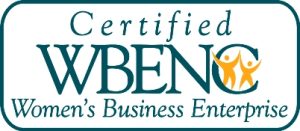 There are many direct, and indirect, benefits of using parts that have been coated with some type of fluoropolymer application. Some of the biggest benefits include heat-resistance, extreme weatherability, and having universal chemical compatibility. In the laundry industry, the best, and perhaps most obvious application, is in commercial- and industrial-grade dryers. By coating the inner screen plate, you will see better performance than with an OEM part. You'll also notice an estimated 50-75% cost savings, over time, by not having to replace the screen plates, giving you an excellent ROI from the cost of coating.
Sample savings from industrial laundry partners
It was reported that plastic bags and other lightweight items that melt under the intense heat of the dryer were making their way into the loads. The bags then soften and adhere themselves to the screen plate and block the passage of air through the holes in the screen. By having reduced air flow, the dryers were not efficient in their performance. Screens were oftentimes being replaced, at a costly expense. By coating the screens with fluoropolymers, the screens now had an unparalleled non-stick property. Through the application of the fluoropolymer, the industrial laundry facility was able to save a lot of money.
There are several benefits of working with Coating Solutions:
● Fastest turnaround time in the industry: Depending on the quantity needed, dryer screen plates can oftentimes be coated and returned to you within 3 days. By minimizing downtime, we help you to maximize your bottom line.
● Lowest minimum lot charge in the industry: In the event you have a smaller business or are running a pilot program, and only want to have a few dryer screen plates coated, you can count on Coating Solutions to offer the lowest minimum lot charge in the industry.
● Experienced, woman-owned business, that treats you like family: The expert coaters at Coating Solutions have been in the coating industry for nearly thirty years, but sisters Dawn and Kim still pride themselves on treating every customer like family. It's what keeps people coming back time and time again.
Experienced Fluoropolymer Coaters Near St Paul MN
To find out how your industrial dryers can benefit from the expert work at Coating Solutions, call Dawn and Kim or team today. Let Coating Solutions help you save time and money for your own business in the long run. To see how this, or any other coating might be beneficial to you, call (651) 762-5700 today.