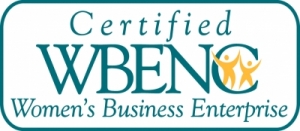 Coating Solutions is a "Women Owned Minnesota-based company" that specializes in the effective and efficient application of Chemours® Teflon® and fluoropolymer industrial coatings. We can coat anything you need – from machinery and food processing equipment to a vehicle's seatbelt clips. Our team understands that you many have several choices when it comes to partnering with a coating application company so we work to set ourselves apart from the competition. We are refering to the quality of our work, or reputation for quick response, fast turn around times and low minumum lot charges. The fact that we are a women owned business is a bonus.
We have been in the fluoropolymer coating business since 1995 and are located just outside of downtown St. Paul, Minnesota. We offer the following promises that many larger companies simply cannot:
1. Friendly, responsive and knowledgeable staff: Our staff answers our phones and we can answer any questions that you may have about fluoropolymer coating or the application process. We offer many different Chemours® Teflon® coating types including PTFE, FEP, PFA, Teflon® S, and Specialty Systems (blend). We can help you determine which coating will best meet your need and can even handle specialty orders when necessary. The bottom line is that you can count on us to provide you with the best possible service.
2. Fast Turnaround time: As a small, local company, we also understand that stopping production for coating application is not ideal for your bottom line. So, while applying fluoropolymer coating is a great investment and can extend the life of your equipment, we work extremely hard to minimize the time that your production is down. We can generally turnaround jobs in 3-5 days so that you can get back to production quickly. We even have one-day rush available.
3. Low minimum lot charge: We also understand that you may not have 100 or more pieces of equipment to coat, so you do not pay more per item.
Benefits of Fluoropolymer Coating
If you have investigated fluoropolymer industrial coatings, you are likely very familiar with their benefits including their nonstick and non-wetting properties, temperature and chemical resistance, and their low coefficient of friction. Partnering with Coating Solutions offers you those benefits and many others including supporting a local, women owned company that values customer service and high quality work. Call us at (651) 762-5700 to speak to a member of our team and learn more about how fluoropolymer coating can help your business!