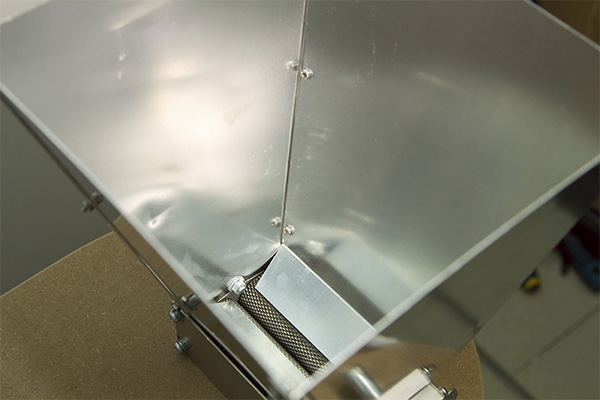 Teflon® and other fluoropolymer coatings help industrial businesses maximize their bottom lines while also saving time and therefore expenses. Whether companies need coatings for nonstick purposes or abrasion resistance, these coatings can handle the task. Coating Solutions, located in the Twin Cities, has been an applicator of these industrial coatings for more than 20 years. Not only do we produce high quality coatings for our customers' substrates, but we also have the lowest minimum lot charge in the industry and an extremely fast turnaround with one day rush available. And it is these three reasons that have kept people calling us from around the country for many years now. So no matter what industry you're operating in, if you need something is that temperature resistant, chemical resistant, or has a low co-efficient of friction, among other things, a fluoropolymer coating should fix the problem. If this sounds like what you need, contact Coating Solutions today. We guarantee you'll be pleased.
Food Processing Coatings
For companies working in the food processing industry, Teflon® and other fluoropolymer coatings can dramatically increase production. The property that Teflon® is most well-known for, nonstick, helps food move easily through production lines. This helps businesses maximize production with faster processing times. It also helps them save money with regard to food waste, cleaning time and chemicals. And because these coatings are temperature resistant, they won't wear away the first time they are exposed to high heat during baking. For food processing machinery parts, having an application of Teflon® applied is a necessary task.
Paper Industry Bemidji Teflon® Coatings
Teflon® and other fluoropolymer coatings help businesses working in the paper industry. Large press rollers, when given an application of a fluoropolymer, last longer as they roll pulp through the press. Pulp also doesn't stick to the rollers. Better corrosion resistance and nonstick ability help paper industry companies work more efficiently and having to replace parts less. If this is what you need, contact Coating Solutions today.
Machine Shop Coatings
We frequently get calls from machine shops whose customers have requested that newly fabricated parts are coating with a fluoropolymer. Machine shops usually call us because our low minimum lot charge can be passed on to their customers, and obviously our fast turnaround and high quality make everyone satisfied. And whenever a machine shop needs coatings for their own purposes, they know who to call.
Coating Solutions has been an applicator of Teflon® and other fluoropolymer coatings for more than 20 years. Our low minimum lot charge, fast turnaround, and high quality have kept people satisfied. If this is what you need, contact us today.