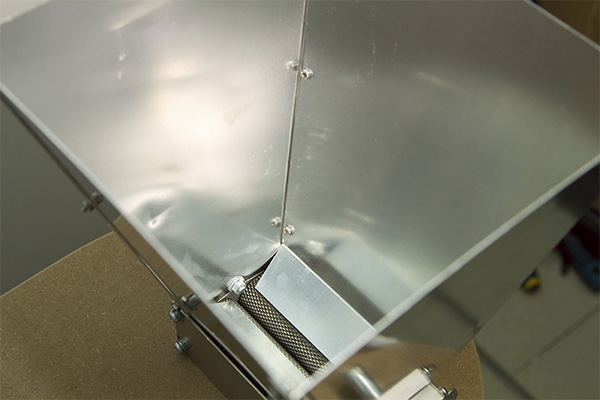 Industrial coatings help businesses and manufacturing companies get the most of out their machinery parts. There's nothing more frustrating than having parts fail and as a result having them slow down and / or stop production. If this is happening to your business, have the parts that make your machines run coated with Teflon or another fluoropolymer coating. Coating Solutions, based in Minnesota but serving the whole country, is an applicator of Teflon® and fluoropolymer coatings for industrial use. The things that make us stand out are that we have an extremely fast turnaround (one day rush is available) and the lowest minimum lot charge in the entire industry, ensuring that our customers are always happy. And we obviously provide a high quality as well, otherwise our Fortune 500 customers would have gone somewhere else quite a while ago. So if you work with industrial machinery, or have a prototype that needs a coating, contact Coating Solutions for high quality and affordable Teflon® coatings today.
Food Processing Teflon® Coatings
PTFE Teflon® and other fluoropolymer coatings have superb benefits that make them ideal for parts used in the food processing industry. If you're working in the processing of food, you are no doubt working with extreme temperatures and sticky products that have the tendency to adhere to machinery parts. When these parts are not coated with Teflon® or another fluoropolymer, they cost businesses a lot of money due to lost production and extra labor. An application of PTFE Teflon® to machinery parts can make these parts last much longer when they are exposed to extreme heat, as opposed to non-coated parts. This saves businesses expenses with regards to not having to buy a new part to replace the old one as frequently, not shutting down the machine to replace the part, and not having to pay extra labor to replace the part. And with regards to nonstick, the same idea can be gleaned: machines are not shut down as regularly to clean as products are not sticking to them, and when machines are shut down, less cleaning needs to take place as food is not stuck to them. Also, less cleaning chemicals need to be used. So if you operate in the food processing industry, an application of Teflon® or another fluoropolymer coating to your machinery parts is definitely a financially wise move.
Coatings for Other Industries
Coatings Solutions coats parts for use in a wide range of industries. Our customers vary significantly, from those working in packaging to large and small machine shops, prototype developers, automotive and chemical processing industries. No matter what industry our customers are in, they come to us because they know they will get a high quality coating at a reasonable price and have the part back in their hands in no time so that they can get back to work. So if you need a Teflon® applicator to get your parts in top functioning condition, contact the professionals at Coating Solutions today.