American Teflon® Coating Application Company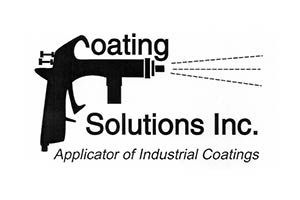 You have many different choices when it comes to hiring a Chemours® Teflon® and fluoropolymer industrial coating company. What are the factors that go into deciding what company you want to hire? Does price drive your decision? Do you consider recommendations for quality and professionalism of the staff you hire? Maybe you are swayed by knowing that you are working with a local business with ties to the community? Another factor may be how fast the turnaround time is? Coating Solutions is a Chemours® Teflon® and fluoropolymer industrial coating application company that actually meets each of these criteria.
Minnesota Coating Application Company
Founded in 1995 by two sisters, Dawn and Kim, in St. Paul, Minnesota. As a small, local business, we pride ourselves on providing the best possible quality in coating materials and application, professional and friendly service, affordable pricing and fast turnaround. We treat our clients like family – answer our phones, so you can reach us easily to ask the questions that you have. We have also developed a very consistent coating application process that ensures that each and every job we take on is done correctly.
Treat you fairly and are always honest. We offer low prices and the lowest minimum lot charge in the industry. That means that we will charge you the same price whether you need one item coated or multiple items. We also know that you cannot afford to be out of production for an extended period of time, so we make sure to turn around each job quickly (generally three to five days) and offer rush shipping when needed. We will always be up front about our projected costs; our timeline and we always stand behind our work.
Chemours® Teflon® And Fluoropolymer Industrial Coating
Coating Solutions is grateful for each and every client we work with. As a small, woman owned American business, we appreciate customer referrals and repeat customers. You have a lot of choices when it comes to a coating application company. We hope that you will consider our local, small business. Our staff can help you choose the coating that is best for your piece(s) of equipment. As well as explain the coating process and the benefits that the new coating will add. For more information or to speak with one of our owners, just give us a call at 651-762-5700 to request a quote.