Affordable Fluoropolymer Coating Application Company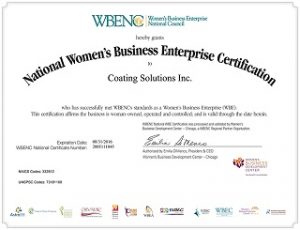 This has been a difficult year for many small businesses as we try to think of ways to offer our services during the COVID-19 pandemic. Deciding how to spend precious capital is a big decision these days. Coating Solutions understands that budgets for small businesses are tight. We offer high quality and affordable fluoropolymer coating applications for all types of parts and equipment. Adding fluoropolymer coating to your equipment is a way to protect it, extend the life of each piece, making it a sound and smart investment. We are your go to fluoroplymer applications company.
Here are some of the many ways we work to keep costs down for you:
1. Fast shipping times: We understand that you cannot afford to be out of production for long periods of time while coating is being applied to your equipment. So, our team works quickly to get your equipment back in your hands. We offer fast service and shipping, often our turnaround time is 3-5 days, and we offer rush shipping if necessary.
2. Low minimum lot charges: Our team also realizes that you may only have a few items to be coated at once, so we will not charge you more if you do not meet a certain minimum. We charge the same amount if you need one item coated or 100!
3. Quality control: We focus on providing you with the highest quality coating application services. We have quality control measures in place to ensure consistency as well. This means that our coating will protect your equipment for a longer period of time – saving you money.
4. Personal service: Each of our customers have different needs so we work hard to get to know our clients. We can help you decide what type of coating will be best for your needs so that you are confident that your investment is sound.
5. Small business mentality: Just like you, we are a small business, and we understand what it takes to stay successful. When you work with us, you will also be supporting a local small business. Our success is built on your satisfaction in our work and your referrals so you can count on us to provide excellent customer service, personal attention and a voice on the other end of the phone.
We partner with companies in many industries, including the food processing industry, automotive industry, machine shops, packaging machinery, the hardware industry and many more. If you would like to learn more about our coating application services, call us today at 651-762-5700.