Advantages Of PTFE Coating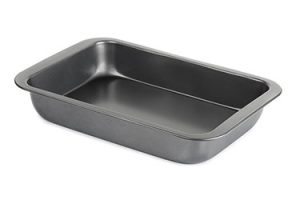 No matter the industry, protecting your product should be your number one priority. Avoid risk, wear, and tear with the help of Polytetrafluoroethylene (PTFE) coating services. Its versatility alone makes it one of the top choices for powder coating across multiple applications. Here are some reasons our team at Coating Solutions recommends PTFE coating and its advantages to our clients in the greater Minneapolis/St. Paul area.
PTFE Explained
PTFE coatings are non-stick, fluoropolymer, high temp coatings. They have a one-coat system or a two-coat system of a primer and topcoat and have several features that make them go-to coatings. This specific type of coating has the highest operating temperature of all fluoropolymers at 500°F, a low coefficient of friction, as well as good chemical resistance and abrasion resistance. Its non-reactive properties, due to strong carbon–fluorine bonds, makes this coating great for applications that must hold up against volatile and corrosive chemicals.
PTFE Has A Low Friction Coefficient
When selecting a coating material, it's important to find one that boasts low friction. With PTFE coating, your friction coefficient can be as low as .02. Since the friction coefficient is so low, you can safely apply it on products that require long-term lubrication. The higher the coefficient, the more at-risk products are, long-term.
PTFE Is Heat, Chemical, And Corrosion-Resistant
Your coating often acts as the last line of defense. Without it, your products are at constant risk of damage. Because of this, you want to be sure your coating material is up to the task. It is also incredibly heat, chemical, and corrosive resistant; meaning it can hold up in extreme conditions.
PTFE Offers Adhesion
Because of how easily PTFE coating sticks to surfaces, it's commonplace in the engineering industry. This is because the engineering industry requires coating material that is versatile and easily applicable to different surfaces. If versatility and adhesion are what you're looking for, PTFE coating is the choice for you.
A family-owned business with a vested interest in your success, Coating Solutions, Inc., has been providing fluoropolymer coatings since 1995. What makes us unique is that not only will we treat you like family, but we are family. Started by two sisters, Dawn and Kim, Coating Solutions, Inc., is your go-to resource for all Teflon® and fluoropolymer coating needs. Request a quote online or call us today at (651) 762-5700.