Use of Kynar® In Metal Finishing And Construction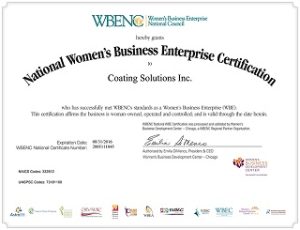 Building structures should be carefully preserved to protect your investment. When it comes to metal structures, one of the best ways to protect them from natural weathering and unexpected damage is to apply a coat of Kynar® metal finishing. In fact, this process remains one of the most popular ways to maintain metal siding.
Kynar coating is a chemical resistant material used as metal finishing. To get technical, Kynar consists of polyvinylidene fluoride or polyvinylidene difluoride, usually referred to as PVDF in the construction, industrial, and architectural industries. The important thing to know about this substance is that it is a nonreactive and highly pure fluoropolymer that is also thermoplastic. If that sounds too scientific, it means that it becomes pliable when it is heated above a certain temperature, only to return to a solid, durable state upon cooling.
Uses Of Kynar
Due to its popularity, Kynar coating has been used on metal curtain walls for massive towers, right down to aluminum storefronts for smaller locations. It has even been featured on metal accents at airports, churches, and sports stadiums. Basically, if you have seen a nice-looking building with metal finishing on it somewhere, it probably has Kynar protecting those spots.
Why Use Kynar?
Kynar metal finishing happens to be both popular and outstanding. Other than being extremely resilient, Kynar is well-known for its gloss retention, meaning it will continue shimmering and glimmering in the midday sun for years after it was first applied. It also tolerates high humidity, so it can be used with confidence in just about any environment.
Limitations Of Kynar?
Perhaps more notable than any of the other distinct advantages of Kynar metal finishing is the fact that it can be created in a variety of colors and textures. You are not limited to just one option, as one might expect from something so powerful. Instead, you can let your creative vision grow unrestricted. Do you want that metal accent to be purple? You got it. What about wavy, too? No problem. Kynar can do all that while protecting your finished structure from the elements.
If you are working on a construction, industrial, or architectural project that requires Kynar metal finishing, contact Coating Solutions, Inc. today to learn about how we can help you with first-rate services offered at economical rates. Request your quote now online at coatingsolutions.com or call (651) 762-5700 in the Minneapolis/St. Paul area.