Kynar® Applications In The Construction Field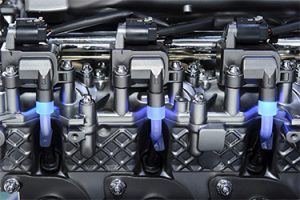 To protect your investment, building structures must be well maintained. Kynar®, a metal finishing, is one of the best ways to protect metal structures from weathering and other unexpected damages. This is still a popular way to maintain metal siding.
Kynar coating can be used for metal finishing. It is chemically resistant. Kynar is made up of polyvinylidene fluoride or polyvinylidene difluoride. It is commonly referred to in the architectural, construction, and industrial industries as PVDF. It is a highly pure, non-reactive fluoropolymer and thermoplastic. It becomes pliable after being heated to a certain temperature. However, upon cooling, it will return to its solid, durable form.
Uses For Kynar
Kynar is classified as a fine powder, and it's used in a wide variety of applications. In fact, it's been used since the latter part of the 1960s, although most people still don't know what it is. So, what can Kynar do for you? Kynar coating is a popular choice for metal curtain walls on large towers and aluminum storefronts in smaller areas. It is even used on metal accents in airports, churches, sports stadiums. Other everyday uses include storing chemicals in glass and metal containers, wiring insulation, sensor-based applications, as an electrode binder, in Artificial membranes, and in fishing lines.
As you can see, there are a variety of different applications for Kynar, most of which are as a coating. However, it can also be used as an additive for paint or in a few other ways. When Kynar is used as a coating, most of the time it is applied via electrostatic powder coating.
Why Use Kynar?
Kynar's metal finishing is both highly respected and popular. Kynar's high level of resilience is not the only reason. It also has a great gloss retention. This means that it will sparkle and glow in the midday sunlight for many years after its first application. It can also withstand high humidity so you can use it in any environment.
Limitations On Kynar
Kynar metal finishing has a unique advantage that can be used in many different colors and textures. As one would expect with something this powerful, you aren't limited to one option. Instead, your creativity is unlimited. Are you wanting a purple metal accent? You got it. Want it wavy? That's possible, too.
Contact Coating Solutions today if you need Kynar metal finishing for a construction, industrial, architectural, or other project. We can provide first-rate services at affordable rates. Get a quote online at coatingsolutions.com, or by calling (651) 762-5700 for the Minneapolis/St. Paul area.